Breakfast at Tiffany's
Blake Edwards, USA, 1961
o
Das New Yorker Partygirl Holly Golightly führt ein exzessives Leben voller Extreme: Gefrühstückt wird in Abendrobe vor dem Schaufenster des Nobel-Juweliers Tiffany, geschlafen bis zum frühen Nachmittag. Die Nächte sind lang, die Partys schrill, die Begleiter zahlreich und von den Herren nimmt man schon mal fünfzig Dollar "für die Toilette".
Für den neuen Mieter in Hollys Mietshaus, den jungen ambitionierten Schriftsteller Paul Varjak (George Peppard) ist die schillernde Holly, die ihn hartnäckig wegen seiner Ähnlichkeit mit ihrem Bruder "Fred" nennt, zunächst ein faszinierendes Studienobjekt; als er sie jedoch näher kennenlernt, fühlt er sich mehr und mehr zu ihr hingezogen. Auch Holly fühlt sich in Varjaks Nähe wohl, und so beginnt sich zwischen beiden eine enge Freundschaft zu entwickeln. Tiefere Gefühle gegenüber Varjak gestattet sich Holly jedoch nicht, denn sie verfolgt ein grösseres Ziel: Sie will sich unbedingt reich verheiraten, koste es, was es wolle. Der von ihr bevorzugte Kandidat, ein politisch einflussreicher brasilianischer Grossgrundbesitzer, macht ihr schliesslich einen Heiratsantrag, und Holly beginnt, ihre Zelte in New York abzubrechen.
Bevor sie jedoch ihren Plan in die Tat umsetzen kann, holt die Vergangenheit sie ein. Eines Tages steht ihr ältlicher Ex-Ehemann aus der Provinz vor der Tür und fordert sie zurück. Varjak erfährt Hollys Geschichte: Sie heisst in Wirklichkeit Lulla Mae Barnes, kommt aus ärmlichen Verhältnissen und wurde bereits mit vierzehn Jahren verheiratet, um für die Kinder des Witwers zu sorgen. Varjak sieht bestätigt, was er längst ahnte: Hinter der Fassade der lebenshungrigen, leichtsinnigen Holly verbirgt sich in Wirklichkeit ein zutiefst unsicheres, verängstigtes Geschöpf.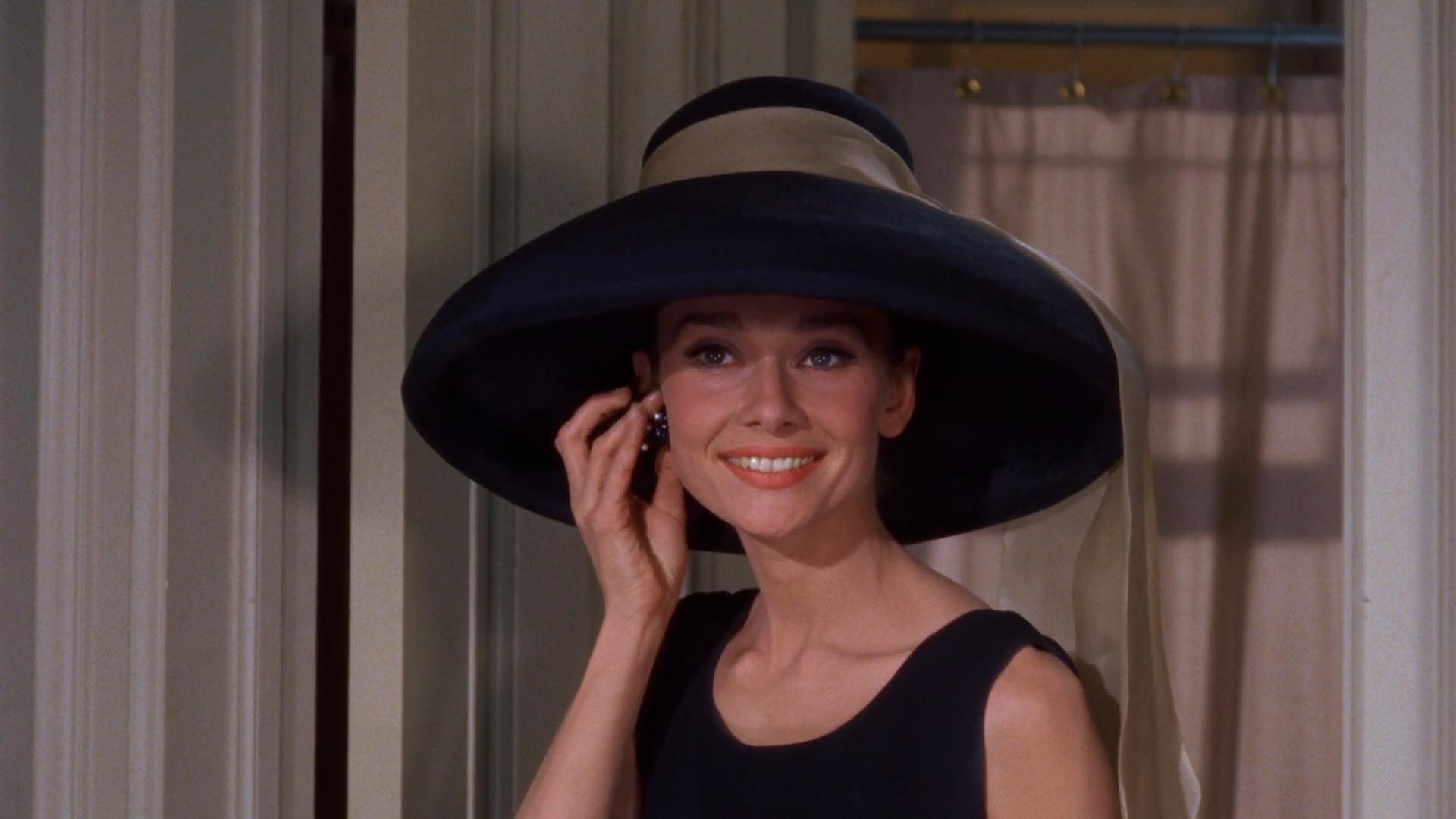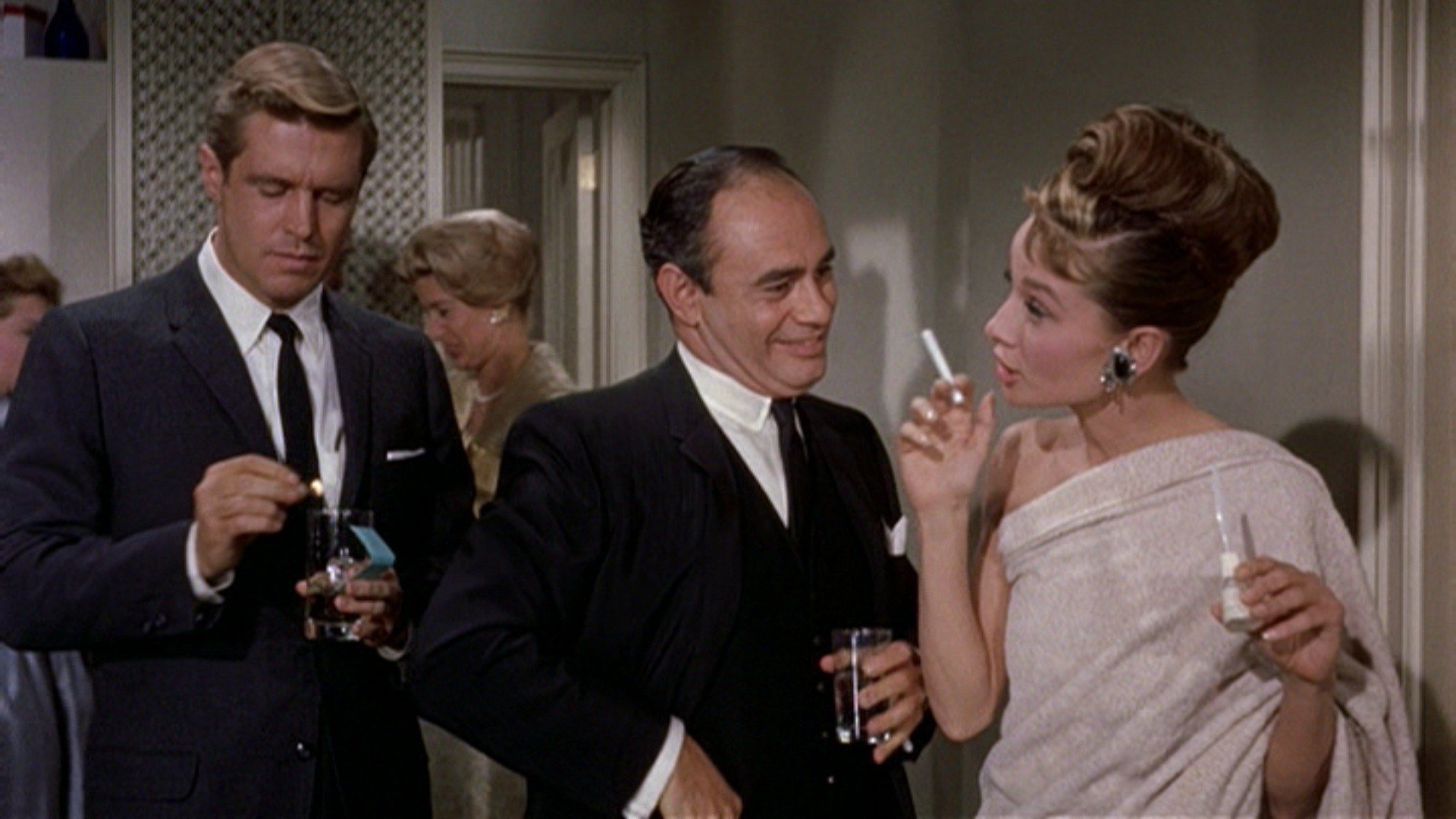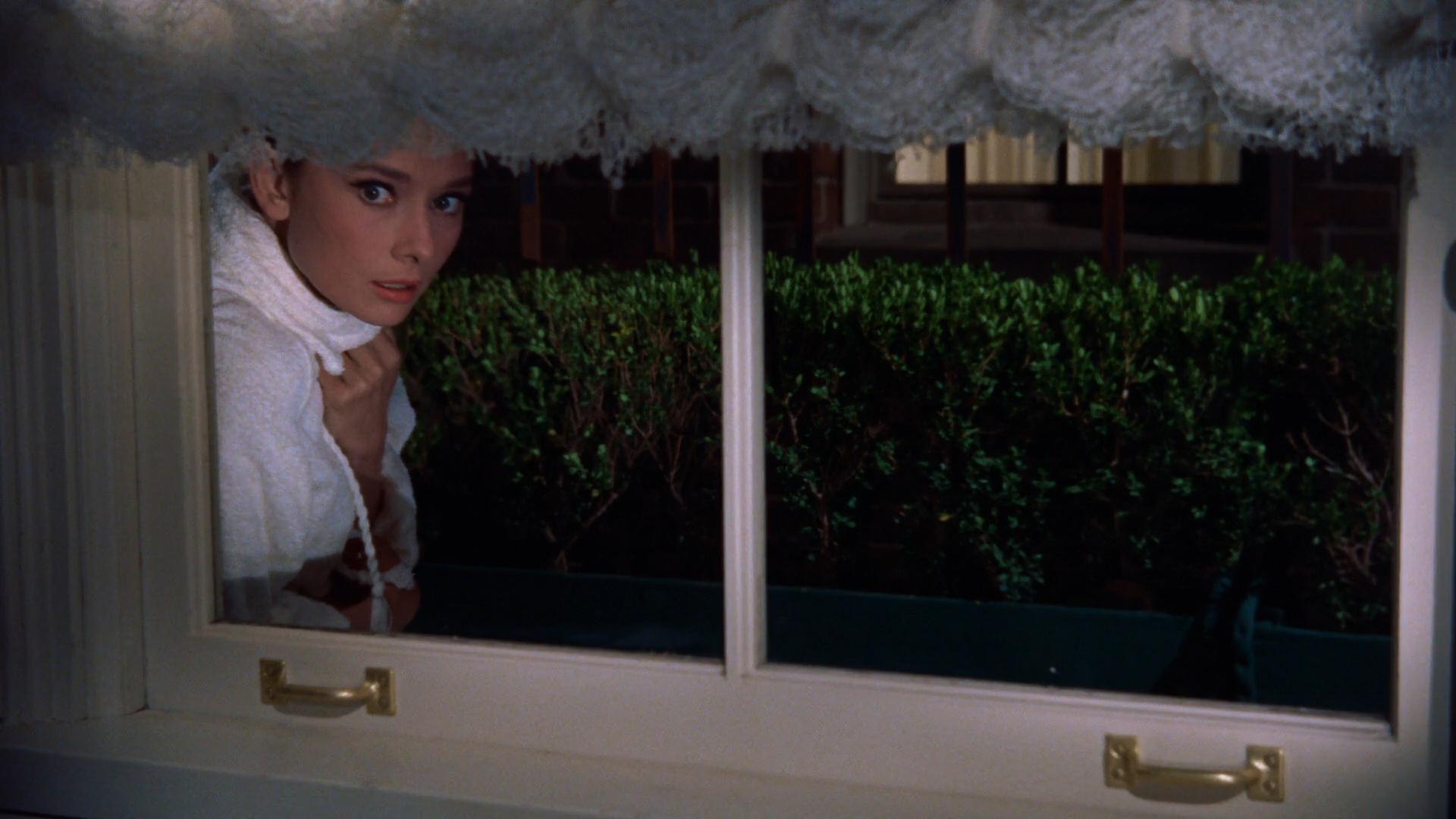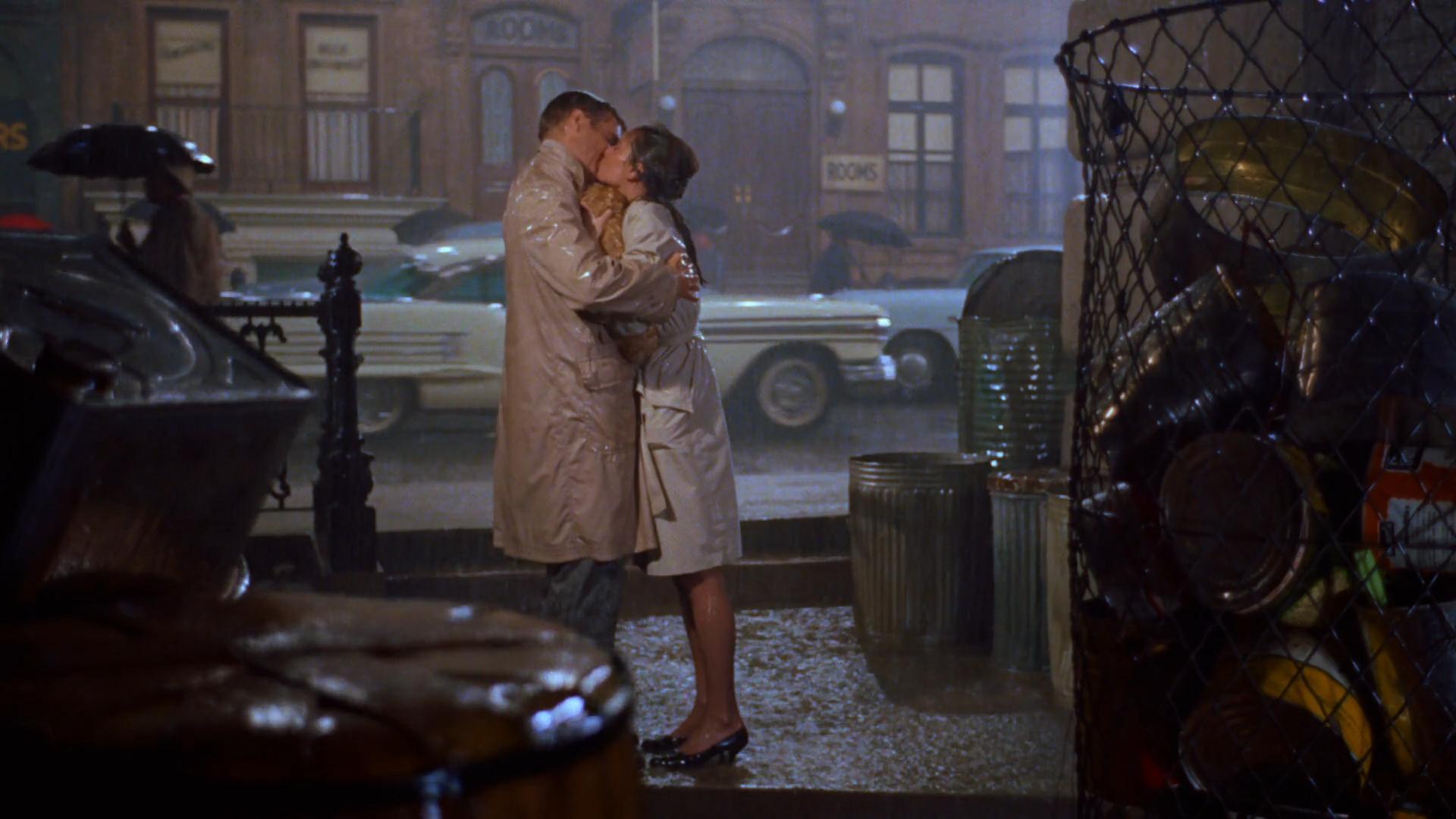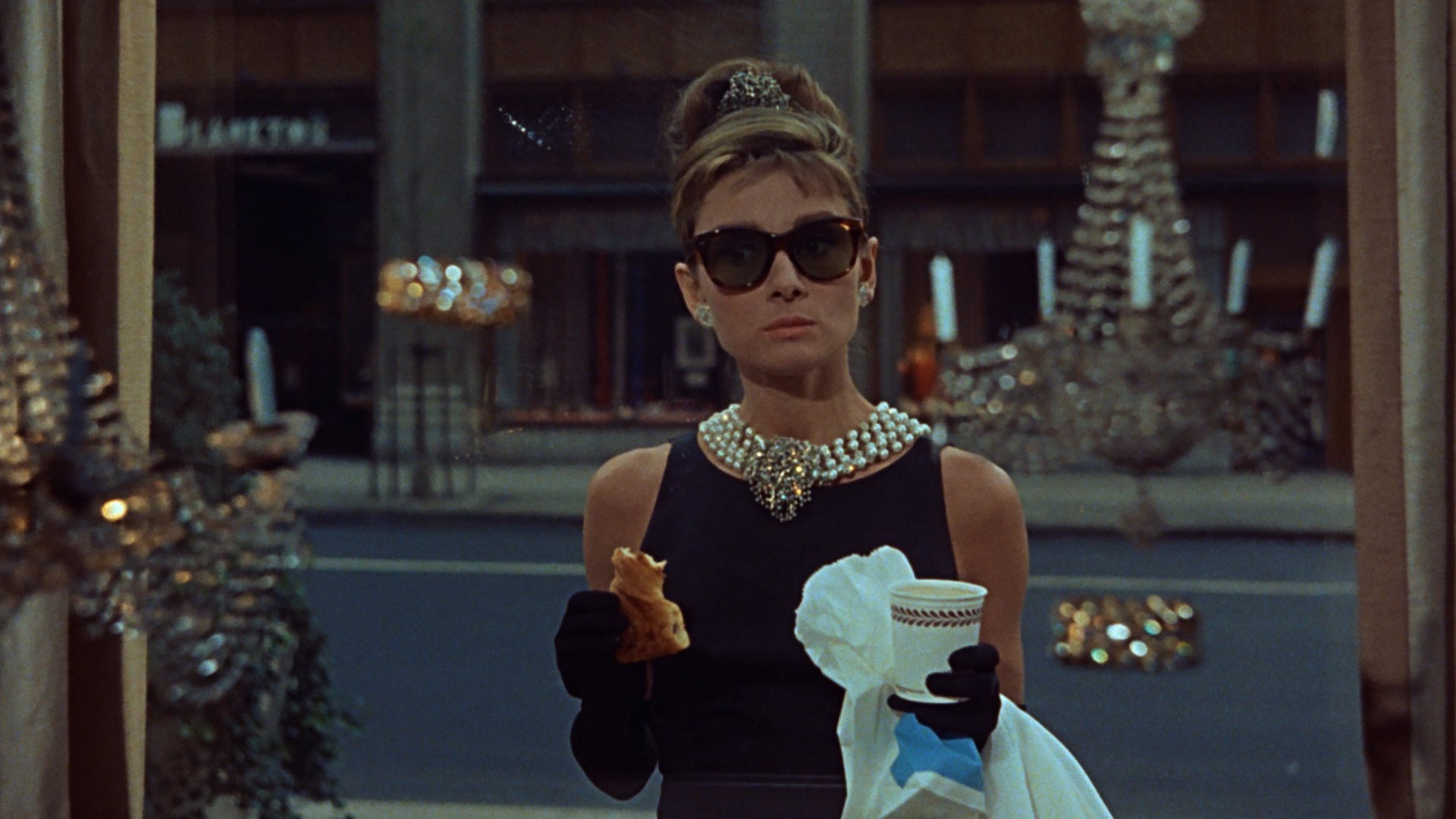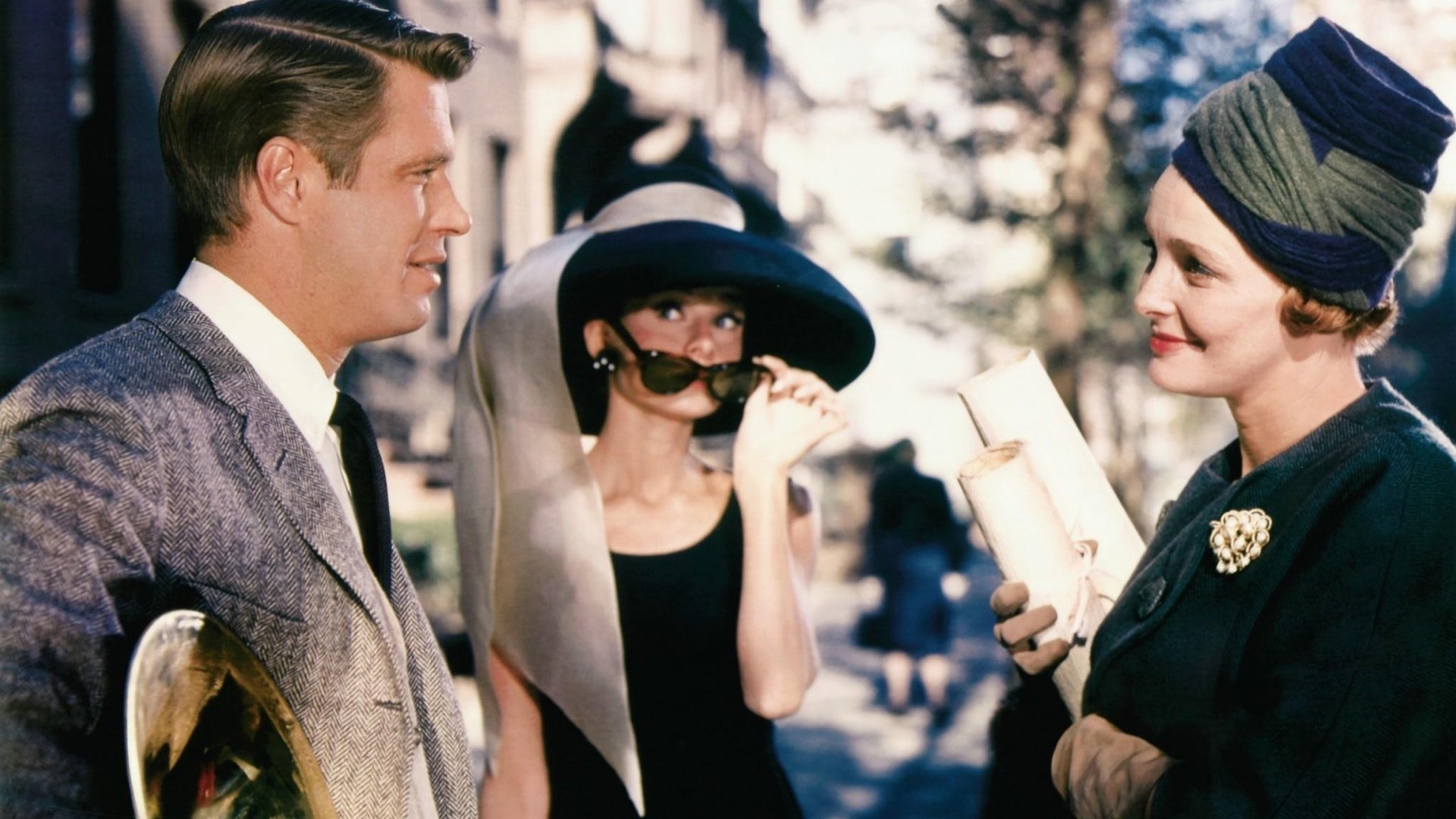 Spiegel Online, 03.10.2011
Als Hollywood den Sex entdeckte
"Moon River", eine Marmorfassade und mächtig Kitsch: 1961 kam "Frühstück bei Tiffany" in die Kinos und machte Audrey Hepburn zur Stil-Ikone. Dabei stand der Film, der das Frauenbild in den USA revolutionierte, ständig auf der Kippe - und verleitete den Verfasser der Romanvorlage zu einer Hasstirade.
Schon Stunden vorher stehen sie Schlange. Draußen und in der Lobby, zu Hunderten. Als es schließlich so weit ist, stürmen sie in den Kinosaal, um sich verbissen um jeden Sitz zu balgen. "Könnten Sie nach links rücken?", bittet ein Pärchen eine ältere Dame, die sich mitten in einer Reihe auf dem besten Platz installiert hat. Die Dame schüttelt den Kopf.
Der Ansturm gilt freilich keiner Kinopremiere, keinem brandneuen Blockbuster-Film. Sondern einem Hollywood-Klassiker, den die meisten nur noch aus dem Fernsehen kennen: "Frühstück bei Tiffany", der sentimentalen Komödie von 1961 mit Audrey Hepburn als liebenswertem Callgirl.
50 Jahre ist es an diesem Mittwoch her, dass der Kultstreifen in die US-Kinos kam und Holly Golightly erstmals aufgebrezelt-verkatert über die Fifth Avenue tapste. Weshalb die Academy of Motion Picture Arts and Sciences, die Oscar-Behörde Hollywoods, neulich eine restaurierte Jubiläumsfassung in ihrem New Yorker Theater zeigte - nur wenige Ecken vom Juwelier "Tiffany" entfernt, der dem Film seinen Namen gab.
"Ich hätte kotzen können"
Das Publikum der Jubiläumsvorführung besteht zur Hälfte aus jungen Fans, zur Hälfte aus ergrauten Häuptern, die schon bei der Premiere hätten dabei sein können. Als Hepburn in der unvergesslichen Eröffnungsszene vor Tiffany aus dem Taxi steigt, im schwarzen Cocktailkleid und Sonnenbrille, Kaffeebecher, Papiertüte und Backwerk in der Hand, brandet Applaus auf.
Bis heute hat "Frühstück bei Tiffany", das bei seiner Uraufführung 1961 als Meilenstein eines neuen US-Frauenbilds galt, nicht an Anziehungskraft eingebüßt. Die hauchdünne Hepburn im Givenchy-Outfit ist oft kopiert worden, die Oscar-prämierte Titelschnulze "Moon River" bis heute ein Oldie-Hit - und die Marmor-Granit-Fassade von "Tiffany" seither ein millionenfaches Fotomotiv für Touristen.
Dabei stand der Welterfolg lange auf der Kippe, wie Sam Wasson jetzt in seinem Buch "Fifth Avenue, 5 a.m." amüsant nachzeichnet. Überaus turbulent ging es demnach vor "Tiffany" zu, schon die Besetzung entpuppte sich als problematisch. Die Dreharbeiten gerieten zum Kraftakt, nicht zuletzt für Audrey Hepburn. Erfolgsautor Truman Capote, auf dessen Novelle das Drehbuch fußte, hasste das Endergebnis: "Ich hätte kotzen können."
Sex durfte, wenn überhaupt, nur angedeutet werden
In der Tat war die Vorlage schwer entschärft worden - und verkitscht. Capotes "Breakfast at Tiffany's", 1958 erschienen, zeichnete das bitterböse Porträt eines Lebemädchens, das sich von reichen Männern aushalten lässt. Holly Golightly war ein Kondensat aus mehreren echten Society-Damen sowie Capotes eigener Mutter. Der namenlose Erzähler der Geschichte wiederum, ein schwuler Schriftsteller und Nachbar Hollys, war eine Anspielung auf Truman Capote selbst.
The New York Times, 05.10.1961
Audrey Hepburn Stars in Music Hall Comedy
A viewer is always aware that he is intermittently guffawing and constantly being amazed by a succession of surprises in "Breakfast at Tiffany's," which, gleaming like a $50,000 bauble from that haughty institution, landed at the Music Hall yesterday. And, like that storied novella by Truman Capote from which it stems, it is a completely unbelievable but wholly captivating flight into fancy composed of unequal dollops of comedy, romance, poignancy, funny colloquialisms and Manhattan's swankiest East Side areas captured in the loveliest of colors.
Above all, it has the overpowering attribute known as Audrey Hepburn, who, despite her normal, startled fawn exterior, now is displaying a fey, comic talent that should enchant Mr. Capote, who created the amoral pixie she portrays, as well as moviegoers meeting her for the first time in the guise of Holly Golightly.
But comparisons between the book and the script cannot be avoided and, while scenarist George Axelrod and the producers cleaved fairly closely to the pages of Mr. Capote's work, they erred, it appears to an observer who has read the original, in changing the character of Paul Varjac, Holly's writer-neighbor.
In transforming him from a dispassionate admirer, as amoral as Holly, into a gent being subsidized, for purely romantic purposes, by a rich, comely woman, the character loses conviction. Why, one wonders, should he give up a good thing, especially if Holly doesn't seem to be interested in love for love's sake. "Breakfast at Tiffany's" loses momentum as it heads toward that happy ending, and that ending is not patterned after Mr. Capote's design. But it may be allowed. It seems downright ungentlemanly to short-change as resolutely cheerful a sprite as Holly, who deserves a handsome husband after being cheated out of the Brazilian millionaire for whom she has set her cap.
Does a combination of a Brazilian millionaire, Holly Golightly and Paul Varjac sound confusing? Mr. Axelrod, as noted, generally follows Mr. Capote's wistful memoir. Characters have been dropped, some have been added (like Mr. Varjac's benefactress) but his wacky, weird tale retains most of the staccato and, we repeat, quality of the book plus a good deal of its pungent chit-chat and comically racy dialogue.
Holly Golightly, nee Lulamae Barnes in Tulip, Tex., is as far removed from rural origins as El Morocco. And we meet her, as Mr. Capote has it, suddenly as she disrupts the sleep of the residents of her East Seventies brownstone with nocturnal bell ringing. The unruffled lady, as usual, has forgotten her keys and projects Mr. Yunioshi, the Japanese photographer, into near apoplexy.
She also runs into the new tenant, Mr. Varjac, who is constantly startled thereafter by her parties, her phalanx of boy friends, her mysterious visits to Sing Sing and her strange benefactor, the incarcerated gangster chief, Sally Tomato. We are exposed to her ability to pick up from willing swains $50 for each visit to nightclub powder rooms, her penchant for foot-long cigarette holders, her amazingly half-furnished apartment, complete with a bathtub-like sofa, and striped alley cat.
Miss Golightly, is, as her one-time Hollywood agent declares, "a phony, but a real phony, understand Fred, baby?" Miss Golightly also explains that if she could find "a place that makes me feel like Tiffany's, I'd buy some furniture and give the cat a name." She is, in short, "a wild thing." All the quick-silverish explanations still leave the character as implausable as ever. But in the person of Miss Hepburn, she is a genuinely charming, elfin waif who will be believed and adored when seen.
George Peppard is casual and, for the most part, a subdued citizen who seems to like observing better than participating in the proceedings. Martin Balsam makes a properly brash, snappy Hollywood agent. Mickey Rooney's bucktoothed, myopic Japanese is broadly exotic. Patricia Neal is simply cool and brisk in her few appearances as Mr. Peppard's sponsor and Vilallonga, is properly suave and Continental as Miss Hepburn's Brazilian, while Buddy Ebsen has a brief poignant moment as Miss Hepburn's husband.
A word must be said for the wild party thrown by Miss Hepburn and her visit to Tiffany's in which John McGiver, as a terrifyingly restrained clerk, solicitously sells a trinket for under $10: Both scenes are gems of invention. If all of "Breakfast at Tiffany's" doesn't measure up to these high standards, there are always Miss Hepburn and enough other ingredients to make it a pleasantly memorable entertainment.
Filmdaten
o
Genre
Komödie, Liebesfilm, Drama
Cast & Crew
o
Audrey Hepburn
Holly Golightly
George Peppard
Paul Varjak
Bonus
o
Besprechung Spiegel Online
Besprechung The New York Times
Casting Background: Hepburn vs. Monroe